How Can I Help the Homeless in My Area?
You can help the homeless by calling local organizations to find out what supplies they require. Once you know what supplies are needed, you can make a list and mail packages of supplies to these organizations. Many organizations will be grateful for your assistance in distributing food, clothing, and other items to the homeless. Children's and religious organizations also help the homeless. They can provide food and shelter.
Giving money
Giving money to the homeless has two sides. According to advocates, giving money is a "moral imperative" and shows respect for the humanity of the homeless. Others believe that food, blankets, or clothing can be a great way to help them. Consider donating to a shelter for homeless people if you live in an area with homeless people. They are always in desperate need of new clothes, toiletries and socks. You can either post photos or volunteer to deliver your donations to those in dire need.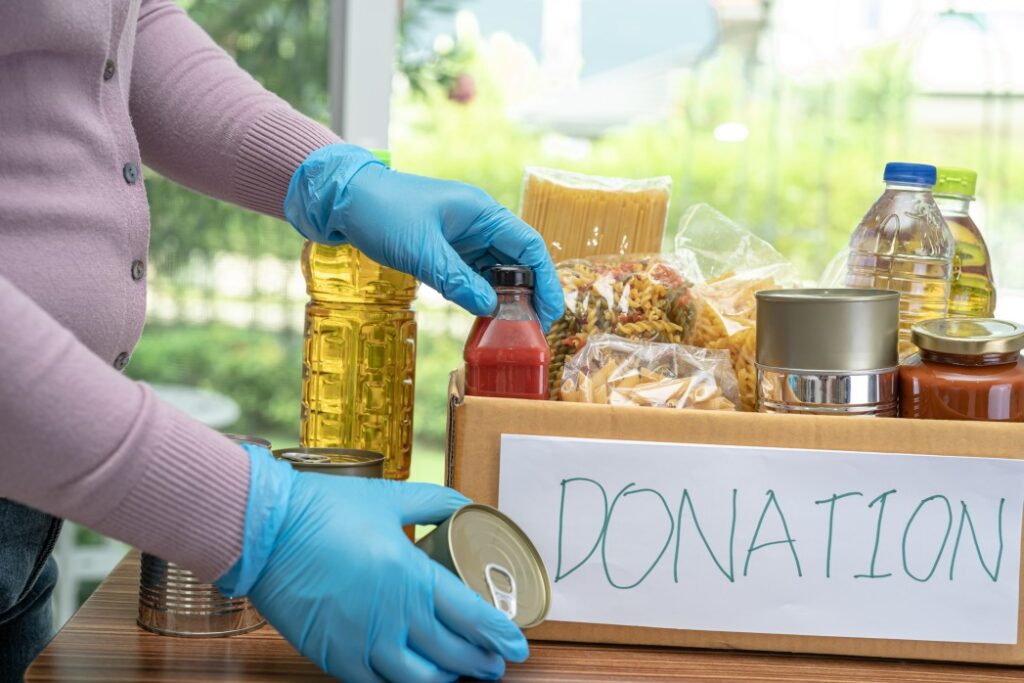 Researchers from the University of British Columbia carried out a study known as the "New Leaf Project." They chose 50 people in the Vancouver area who were experiencing homelessness and gave them a lump sum of seven hundred Canadian dollars. They compared the results to a control group and followed them for 12 to 18 month. The cash was more beneficial to those who received it than the control group, according to the researchers. The cash was used to provide coaching and workshops to help them plan their lives.
Organising a food drive
Organizing a food drive to benefit the homeless in your community can be as easy as setting up a table at your local grocery store, but the key is getting the word out. You can advertise the food drive via your local newspaper, community newsletter, and existing social media groups. Reach out and ask local businesses if they would allow bins to be placed in their lobby. Organize a food drive for the entire day, or ask other organizations to participate in your event.
Once you have a central location, you can expand it to other communities. It will take more effort logistically but you will receive a higher number of donations. However, you must offer incentives to attract mass participation. You can also organize a special show or even broadcast your results on local television to encourage people to donate. Make sure your volunteers are just as excited about your food drive.
Educating others about homelessness
One way to educate people about homelessness is to volunteer your time to assist those in need. Volunteering can provide many benefits, including helping to meet immediate needs such as a meal. Volunteering with homeless people requires you to do behind-the scenes work like sorting clothes or cutting vegetables. It is also important to understand the specific needs of each homeless person. For more information about volunteering opportunities, contact your local service organizations.
When speaking with homeless students, you'll likely be dealing with parents who are also struggling to provide for their children. Their kids don't have stable housing, which can make it difficult for them to attend school. Because these children are often missing so much school, they fell behind. After failing to attend school for several years, Micah dropped out in eighth grade. He ultimately ended up in prison during his teenage years. Schools can't fix everything but they can play a vital role in helping homeless students.
Organizing a clothing drive
If you have the right information, organizing a clothing drive to help the homeless in your area can be simple. First, contact the organization in your community that accepts donations. This will ensure that clothing and other items collected are used by people in need. Potential donors can be notified of the name and address of the organization so they can donate the items to the right place.
Among other charities that accept donations, you may want to contact the U.S. Committee for Refugees and Immigrants, an organization based in Albany, New York that monitors the rights of immigrants in the country and helps them adjust to life in the U.S. Homeless organizations need winter gear and cleaning materials, as well clothing, bedding, small accessories, and other necessities.